Superior
Slab Leak Repair Murrieta
Plumbing Service in Murrieta That Goes Beyond Your Expectations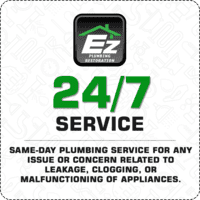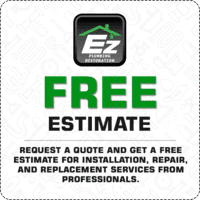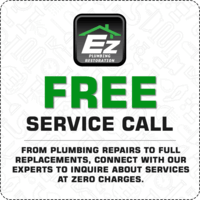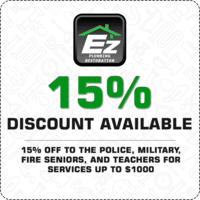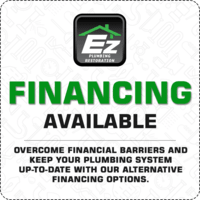 High-Quality and Professional
Plumbing Service Murrieta
That Can Help You Avoid a Disaster

Whether it is your home or business property, our teams will arrive on time, get the job done, and help you get back to your regular life. From repairing and servicing existing plumbing fixtures and appliances to water heater installation Murrieta, we handle a wide array of residential and commercial plumbing service Murrieta. As one of the leading firms in this field, we have seen all kinds of plumbing issues and know what needs done to fix any issues.
When it comes to plumbing emergencies, time is of the essence. You won't have time to spare to go look for a plumber who is open for service at the time of your disaster. That is why we offer 24 hours emergency plumbing services and flood damage restoration Murrieta and the surrounding areas. Feel free to contact us on any day at any time, and a team of expert emergency plumbers will be at your doorstep to assess your situation and get things under control. With EZ Plumbing you will never have to worry about exorbitant fees for emergency response.
If You Are Faced With Scenarios Involvging
Water Damage Murrieta,
Contact EZ Plumbing Before the Situation Worsens
EZ Plumbing Offers All the Services You Might Need for Complete
Flood Damage Restoration Murrieta
Slab Leak Repair Murrieta
Unlike most other types of leaks, slab leaks are not that obvious, and even a minor leak can cause extensive damage, leading to huge repair costs if it is not properly located and repaired. Get your home tested for slab leaks by our expert services for slab leak repair Murrieta. Whatever the solutions you need for slab leak repair Murrieta, get the best deals.
Flood Damage Restoration Murrieta
The harmful effects of a water damage event can be minimized to a great extent by contacting EZ Plumbing water damage Murrieta teams. From the initial damage assessment to damage cleanup, repairs and the complete restoration of your property, our water damage Murrieta teams offer every service. We also offer easy to pay financing deals to ease any budget concerns.
Water Heater Installation Murrieta
We handle all models from storage water heaters to hybrid models. Consult us for water heater installation Murrieta. If your existing water heater needs to be replaced, call EZ for water heater replacement. EZ Murrieta teams are certified, experienced and highly trained. You need never worry about inefficient repairs or recurring issues when you get repairs done by EZ.
Having Trouble with Your Heater? Contact EZ Plumbing for
Water Heater Repair Murrieta
Comprehensive and Affordable Services for
Water Heater Installation Murrieta
Get better deals, certified products, and excellent services for
Water Heater Replacement Murrieta
When you call EZ Plumbing service Murrieta, you can rest assured about timely help, high service delivery standards, adherence to all health and hygiene rules, and safety. You might need water heater repair or replacement Murrieta, a full repiping of your property or water leak repairs, give a call to EZ and be worry-free.
No Mess Left Behind – You don't have to worry about getting your brooms out and mopping out the place once we leave your premises. Our teams have been trained and advised to clean after themselves, ensuring that you don't have a mess to worry to deal with. We will show up on time, start working on your problem right away, and leave your premises spotless, cleaner than we found it. EZ teams are professional, courteous, helpful, and discreet.
Upfront Pricing – After we assess your situation and diagnose to the root of the problem, we have the facility to provide you with a detailed explanation of the proposed service and pricing prior to any repairs. This allows you to be fully aware of the bottom line and know what it will cost you to get the job done. Therefore there will be no bad surprises that you will have to face once the job is completed. We are always very clear with our pricing.
Personal Attention – Our teams at EZ Plumbing are more than happy to take their time to listen to your needs and concerns so that they can determine the most suitable solution for your situation. Regardless of your plumbing needs, we can assure you the delivery of personalized services that are designed to meet your specific needs and interests. Having serviced countless properties in Murrieta, we have fine-tuned our approach to give more value.
Trusted Plumbing Professionals – All of our plumbers and technicians have undergone extensive training in residential and commercial plumbing and are fully licensed to handle all types of services. By choosing EZ Plumbing as your preferred plumbing service Murrieta provider, you can enjoy the peace of mind by knowing that your property is in the hands of well-experienced plumbing professionals who can get your job done right the first time.