Need Professionals for
Orange County Drain Repair
EZ Plumbing Restoration is the best place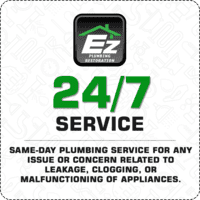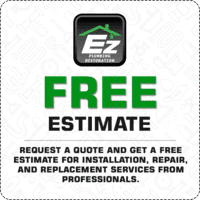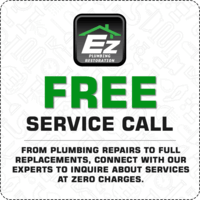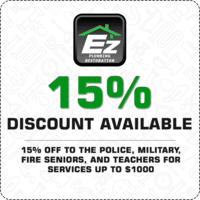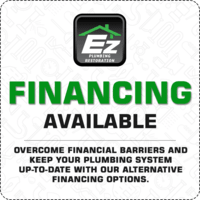 EZ Plumbing Restoration: The #1 in
Orange County
Drain Snaking Repair & Maintenance Service
Drain snaking or drain repair in Orange County is not an easy job. It can only be done by professionals who know how to use updated technology to get the best cleaning output. Our efficient cleaners and plumbers are proficient enough to use all types of cleaning equipment to provide customers the best services. Our company has a huge range of drainage or plumbing cleaning apparatus, which is applied effectively by our experts to easily get rid of all debris and other sewage from plumbing system. Some of them are:
Cordless Drain Duns and kits
Drain Cleaning Cables
Drain Cleaning accessories
Drain Guns and Kits
Water Jetters
Drain Cleaning Machines
Drain Cleaning Augers and various types of cutters
Manual Drain cleaning equipment
These are some of the essential set of equipment required for drain maintenance. Our plumbers and engineers have the best knowledge about which tool is required for which cleaning procedure. With us at your service, you can get the most effective drainage cleaning services.
Get our awesome team of
Orange County Drain Repair Experts
to free you of all your drainage issues
It is always essential to choose what is most suitable for you. That is why, go for our experts, who are efficient enough to assist you in the right way. With EZ Plumbing Restoration, you can rest assured that you are not paying more or being overcharged for your drain repair service. With us, you can go for scheduled drain snaking in Orange County. Have a look at some benefits to help you take the right decision when it comes to keeping your home or office drain-issue free.
Prevention of blockages
The first and foremost advantage of running scheduled drain snaking is that it helps you to reduce the percentage of drain blockages. If any small blockage trouble take places in your drainage system, it will not affect you much. But if you don't pay attention to the same, it may develop into a serious blockage which can badly affect the entire plumbing system. Through scheduled drain cleaning, our technicians can wipe out such small sewage issues and you can avoid drastic clogged drain problems.
Healthy and clean house
Another reason to go for scheduled drain repair is that you can ensure that drain issues do not affect the healthy environment you want to maintain at your home or office. Scheduled drain snaking and maintenance helps prevent the occurrence of serious illnesses that could result from damages and leakages in drains. To maintain the hygiene of your house and family, get EZ's experts to arrange a proper drain cleaning process done at regular intervals.
Prevent unpleasant odours
Another benefit of scheduled drain maintenance is that it stops bad odours from spreading everywhere indoors. If the drainage system of your house is not getting cleaned for a long time, a bad odour will emanate from drains, sinks and toilets. Prevent such occurrences through our scheduled drain snaking and maintenance services.
Cost Effective
Scheduled drain maintenance is cost effective in the long run. For example, if you do not service your plumbing system for a long time, it is likely that the drainage system will get clogged with garbage and grime. This could lead to expensive or extensive repair work. But if you run scheduled drain cleaning through EZ, then you might never need to spend a large amount of money on fixing drain problems.
Contact us to know more about how we can help you keep your home free of drain issues and related effects on comfort, hygiene, health and safety. EZ Plumbing Restoration is just a call away!