Are you searching for the Finest
Drain Repair San Diego
Services?
EZ Plumbing Restoration Is The One For You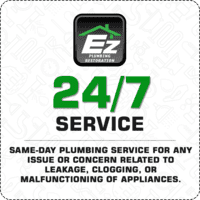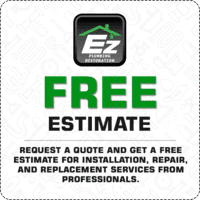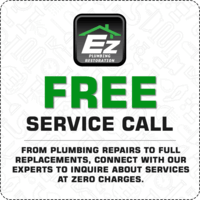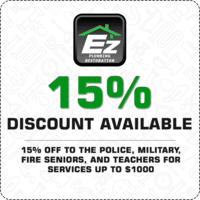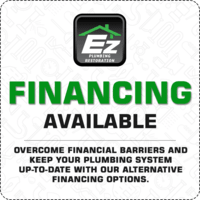 With Us, You Get Extensive & 24*7
Drain Snaking Repair & Maintenance San Diego
Drain clogging is a nuisance that can take place at any house or apartment at any time. To resolve all your drain clogging issues, EZ Plumbing Restoration is ready round the clock. All our technicians, plumbers and support staff are up-to-date with rigorous training and on-job experience. So, they will take all required steps to provide highly effective solutions for drain repair San Diego and neighbouring areas. Apart from drain snaking, our specialists also have sufficient knowledge and practical ideas for cleaning all kinds of drain clogging and other plumbing problems. We provide several plumbing and cleaning services to fulfil the demands of our users. They are:
Drain Cleaning
Drain Repair
Hydro Jetting
Drain Snaking
Video Pipeline Inspection
Sewage Pump
Sewer Cleaning
Sewer Repairing
We have all the required machinery and tools along with competent personnel to successfully complete all the above mentioned drainage system cleaning and plumbing procedures.
Call Our
Drain Repair San Diego Experts
For A Complete Package
To clear out clogged drains, the procedure of drain snaking is proven as the most result-oriented method. With our highly trained support staff and large resource pool, you can get all kinds of cleaning services associated with drain repair San Diego and adjacent areas. We have a huge array of drain augers or tools by which drain snaking process becomes easy and simple. Here some professional drain augers are illustrated, by using which our plumbers offer you top-notch cleaning service.
Cable Augers
The most used tool for drain snaking is cable auger. To wipe out any heavy debris from your drain, our professionals use this particular type of cable auger. This kind of auger contains a flexible cable with corkscrew, which can be handled manually as per requirement. With the help of drain or cable auger, EZ's expert technicians restore the smooth flow of water through your drainage system.
Power Augers
To completely get rid of rough pipe blockage in the plumbing and drainage system of your house, our plumbers take the help of a particular tool called power augers. This drain snaking tool is attached with a power drill and that is why the name is power auger. Our team of experts use this drain snaking tool tactfully to wipe out tough blockage of pipes in the most effective manner.
Flat Tape Augers
EZ Plumbing Restoration is known for providing drain snaking services with the help of most advanced tools and technology. Among various types of drain snaking tools, flat tape auger is one of the most effective tools. This particular auger is similar to cable auger, but it has a flat cable in the place of flexible hose. By properly applying this particular auger, our experts clear out blockage through pipes rather than water pipes by pushing the same. Flat auger is specifically made for water pipes, as through this tool, our professionals provide drain snaking service by pushing out clogged sediments using water pipes.
Toilet Closet Auger
Going by this name, it can be easily assumed that toilet closet auger is a kind of drain snaking tool, which is specifically made to remove blockage from toilet bowls. Skilled and experienced technicians of EZ Plumbing Restoration use this specifically designed auger to flawlessly carry out the services of drain snaking in San Diego and adjacent areas. This auger can be manual or connected to a power drill. Our technicians thoroughly cleanse all blocked toilet bowls of your house, with the help of flexible hose of this auger.
So, if you are facing any sort of issues related to your drainage or plumbing system, you can reach out to us for top-notch drain snaking service that will take care of your drainage and plumbing troubles. If you reside in San Diego or nearby places, just give us a call to get the best ever services of plumbing and drain repair San Diego.