Expert
Poway Plumbing
Services Offers Residential and Commercial Services 24/7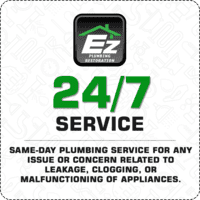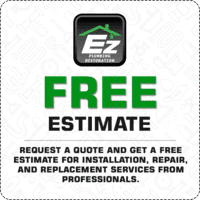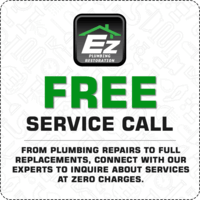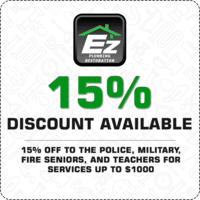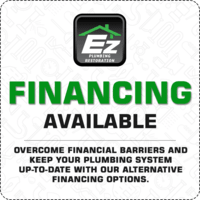 Complete and Affordable Solutions for
Slab Leak Repair Poway
While ensuring the Comfort and Health of our Esteemed Customers
If you find your water meter running even when all plumbing systems are shut. or any water stains on the wall or floorings, contact EZ Poway plumbing team. Our plumbers will ensure accurate and quick water leak source detection. If it is a leak under the slabs, our slab leak repair Poway team will check things out and offer the right solutions. Sometimes a direct access repair is the right option, and sometimes it is not.
If slab pipe rerouting is the right course of action, we will get it done as per standards, while ensuring all health and safety rules are followed correctly. If you want to go for complete slab repiping, our Poway plumbers will get it done as soon as you prefer. We offer good payment and financing options too.
EZ's
Flood Damage Restoration Poway
Experts are Excellent Problem Solvers
Water Leak Repair Services
We make use of improved and latest technologies for water leak repair Poway. Our skilled technicians are highly trained and well experienced in new product lines and equipment. Count on us for non-invasive leak detection, burst pipe repair, slab leak repair Poway, drain and sewer line repair and repiping, etc.
Poway Flood Restoration Services
We offer water damage restoration services in Poway. Our flood damage restoration Poway team comprises experienced and licensed technicians who can take care of any kind of damage repair very efficiently. Our water damage Poway experts are proficient in water drying, mold remediation, odor removal, wall drying, content cleanup, and other kinds of property restoration.
Poway Water Heater Services
Our expert specialists can handle any kind of requirements for water heater replacement Poway. Our water heater installation Poway team is certified to handle all kinds of water heater services of all brands and sizes in conventional water heaters, tankless water heaters, and hybrid water heaters.
Skilled
Water Heater Repair Poway
Professionals for Quality Plumbing Solutions
Water leak and damage repair: EZ plumbing restoration has certified teams that offer 24/7 emergency water damage and flood damage restoration Poway. Our water damage Poway team has many years of experience in commercial and residential water extraction, mold removal, water damage restoration, fire damage reconstruction, and clean up. We commit to returning your property or home to the pre-loss state within a minimum time frame. Moreover, our flood damage restoration Poway specialists provide all the important industry-related documents to insurance claim providers, which also helps with claim investigations. So, hire our trusted professionals to get optimum solutions.
Water Heater Installation: We service as well as install water heaters. Whether you are searching for water heater installation, water heater repair, and water heater replacement Poway services for either tankless or traditional water heaters, our skilled staff can help! We are considered as one of the best plumbers in Poway. Our licensed, well-trained specialists have the experience to install and repair a wide range of water heaters. Furthermore, we also install a highly efficient solar water heater that saves energy, water, and money.
Other plumbing services: EZ's plumbing services are exhaustive. You might be looking to replace your sink or repair a faucet. Or you would like to remodel your kitchen and seek complete plumbing assistance, we are there to give excellent services. That's why we are among the best Poway plumbing service providers since decades.
Contact us anytime. Our customer service is always ready to serve you.