Drain Cleaning in San Diego
Just Give Us a Call
We Have a Solution to All Your Drain and Sewer Line Issues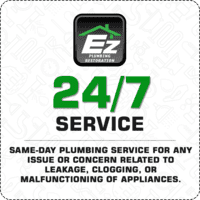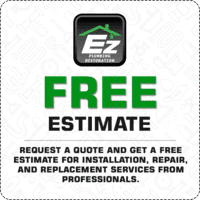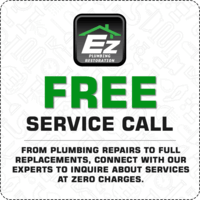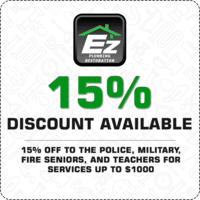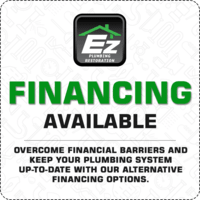 Choose Our
Affordable Drain Service In San Diego
Whenever You Notice Any Signs of a Clogged Drain In Your Home or Business
Unpleasant Odors
Unpleasant odors are one of the most prominent signs of a damaged or clogged drain/sewer line. If you notice persistent and offensive odors in your toilet, kitchen sink, garbage disposal unit, or any other place, do not hesitate to call for our drain cleaning experts in San Diego, CA. We can instantly determine if a clogged drain or damaged sewer line is responsible for the odor.
Strange Noises
An obstruction in your drain can cause gurgling, sloshing, or other strange noises when water tries to flow down the pipe but cannot because of the obstruction. These noises are often audible through the walls. Our drain cleaning service will open up your drain and reduce the pressure in your drain and sewer lines so that you do not have to encounter noisy pipes anymore.
Slow drains
If your drains are not properly cleaned, the water in your sink, shower, or toilet will take a long time to drain. Food items, grease, soap, hair, and debris can clog drains and cause the water to go down the drain at a much slower rate than in the past. In such a situation, call EZ for emergency drain cleaning in San Diego and avoid a major plumbing issue in the future.
Overflowing toilets
Overflowing toilets are mostly caused by clogged drains that prevent the waste from moving smoothly down the toilet drain. Our drain cleaning San Diego CA uses the latest state-of-the-art plumbing equipment to eliminate clogs in toilet drains.
Drain Backups
Drain backups are often caused by sewer lines or clogged drain San Diego. EZ's expert plumbers provide high-quality and affordable drain and sewer line cleaning services that can solve your drain backup issues in very little time.
If You are Seeking Comprehensive
Drain Service In San Diego
Look No Further Than EZ Plumbing Restoration
Call Us Today For a Free Expert Estimate
Hydro-Jetting
Hydro-jetting is an effective method for dealing with clogged drains. In this method, our skilled experts will send high-pressure steam down your drain lines to dissolve any substances that might be obstructing it. Hydro-jetting can remove scale buildup, silt, hair, grease, and other substances.
Drain-Snaking Services
If your drain is clogged due to the buildup of small debris or sludge, drain snaking might be sufficient. In this method, our technicians use a powerful motorized drain snaking tool to loosen the clog and allow water to flow freely through the drain again. Our drain-snaking services are highly affordable.
Video Pipe Inspection
To identify the cause of persistent drainage issues, our drain cleaning experts use a high-resolution video camera to assess the condition of your drains and determine the exact reason behind the clog. Based on the video footage, our experts can suggest suitable measures to avoid future drain clogs.
Drain Replacement
If the damage to your drain is severe, we also provide drain replacement services in San Diego. We replace shower drains, bathtub drains, kitchen sink drains, toilet drains, and more. Our drain replacements are effective and minimally invasive. The new drains that we install last for years.
Why Choose EZ
For Drain Cleaning in San Diego?
For decades now, EZ Plumbing Restoration has been providing quick and affordable drain service San Diego. We not only select skilled and experienced experts but also make them go through rigorous training for drain cleaning so that they can handle all kinds of drain and sewer line emergencies.
Our experts are well-known for their friendly behavior. You can ask them any questions regarding our drain cleaning services or pricing, and they will answer without the slightest irritation. The replacement parts that we provide and our workmanship are 100% guaranteed. If you notice any flaws in our work, we shall refund the entire service amount immediately.
If your house or business has suffered extensive water damage due to a backed-up drain, we provide water damage restoration services too. If your insurance policy covers water damage restoration, we can bill insurance directly with your insurance carrier.
We provide upfront pricing with no hidden charges. Besides, you might also be eligible for our special discount offer if you are a senior, teacher, police, military, or fire service employee. The positive customer reviews that we have received are evidence of our high-quality and transparent services. Call us today for more information.