EZ Plumbing Restoration's
Garbage Disposal Repair Riverside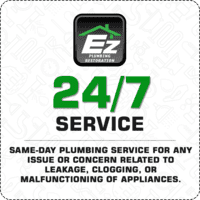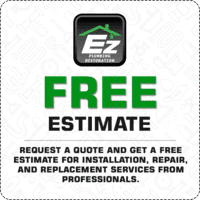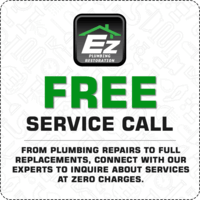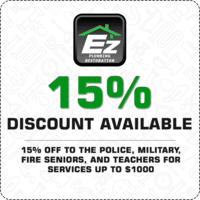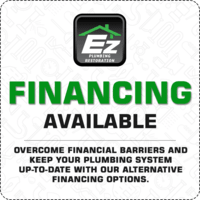 Contact EZ Plumbing Restoration Services for
Garbage Disposal Installation Riverside
and Plumbing-based Appliance Repairs
EZ Plumbing Restoration has wide experience in garbage disposal installation Riverside. If your existing garbage disposal unit is getting jammed, or making unusual noises, or is malfunctioning, leading to drain clogs and smells, get in touch with EZ right away. We will get the issues solved within a minimum time. You can schedule a repair service even in the evenings the same day or during weekends, as we are open 24/7. We also excel in repairing other plumbing-based kitchen appliances, whether they are gas-based or electrical. Our repair services are backed by guarantees.
EZ's
Appliance Installation Services
Garbage Disposal Installation
EZ Plumbing Restoration provides you comprehensive services in garbage disposal installation Riverside. If any electrical or structural upgrade is required for installations, we will get it done too. We also offer existing garbage disposal unit replacement services, if you are looking to use a better model or if your current unit is damaged. We guarantee perfect installations in one trip. You can arrange for a free consultation and installation a timeframe you prefer during the weekday or weekends. We are open 24/7.
Garbage Disposal Repair
Like all other appliances, garbage disposal units may also come up with problems. The system may have normal wear and tear because of its usage over the years. The problems in garbage disposal units include broken or worn out blades inside the unit, stalled, seized, or a worn-out motor, clogs, electrical issues, general plumbing, or failure of various electrical components. Call for EZ's garbage disposal repair Riverside.
Appliance Installation services
Apart from the garbage disposal, there are various other services provided by EZ Plumbing Restoration. There are several Appliance Installation Services Riverside, including sinks and faucet installation, water filter installation, dishwasher installation, chimney, humidifier, gas line installation, etc. Water system installation, or dishwasher, or any other installation it all depends on the plumbing of your house.
Appliance
Installation Services in Riverside, CA
EZ Plumbing Restoration has highly trained and qualified technicians to help you in fixing and installing various kitchen appliances such as dishwasher, sinks and faucets, washer and dryer, BBQ, washer repair, gas, and electric cooktop, garbage disposal repair Riverside. It doesn't matter whether it is your new apartment, or you are merely trying to replace any of your kitchen appliances at your residential property. We have certified plumbers with experience in installing all kinds of kitchen appliances connected to your water lines or gas pipes, such as water filtration units, hot water dispensers, dishwashers, point-of-use tankless water heaters, sinks and under the sink plumbing, etc.
EZ ensures that all plumbing work is done per rules regarding efficiency, health and safety, etc. We also offer replacement services for damaged kitchen appliances or the ones which have reached the end of their productive lifespan. We can replace the appliances with the same models from the same manufacturers, or with upgrades systems, for which we also support with structural revisions, electrical wiring installations, etc.