EZ
Riverside Sewer Camera Inspection
Services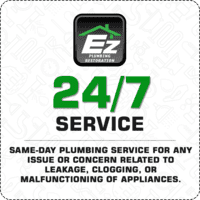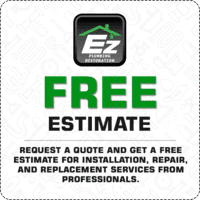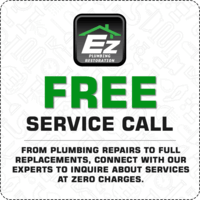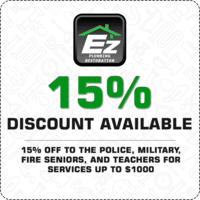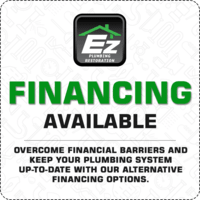 Riverside Sewer Cleaning and Inspection Services
Help You Solve Issues First Time Right
Sewer lines get damaged or blocked due to many reasons. For example properties bordered by trees might have roots penetrating inside sewer lines, old homes with iron pipes might have corrosion and other issues. Your sewer lines might be cracked in certain places and stuff might be getting stuck there… There are various steps to diagnosing the problem. A routine snake clear will clear the drain but will not help know the cause of the sewer line troubles. Sewer camera inspection involves a non-intrusive inspection of pipes without causing any destruction of flooring or other areas of your properties. High definition cameras specially designed for sewer line inspection reveal the actual condition of the pipes and its real issues, preventing waste of time and money that could result from a wrong diagnosis of the sewer line issue.
Go for EZ's Sewer Camera Inspection services for getting the best solutions in Riverside to solving all kinds of sewer pipe problems. We use the best equipment to ensure your problems get solved completely and efficiently. Our sewer inspection and repair services are both reliable and affordable. Call us for a free consultation whenever you face sewer line troubles, wherever you are in Riverside.
Common Reasons for
Performing Sewer Camera Plumbing Inspection
It is often tricky to find out the real condition of your sewer lines. Guesswork or an analysis without evidence could lead to frequent issues or expensive repair in the future. Sewer pipe camera inspection eliminates guesswork as the real condition of your sewer line becomes visible. If you are facing any problems with your sewer lines, call EZ and make an appointment and our team will offer a free consultation as well as repair solutions that suit your interests and budget. Some of the causes of sewer line troubles:
Root intrusions
It is always a good idea to perform sewer camera inspection when roots are discovered in sewer lines. By viewing the line before and after we will be able to check whether it is in good shape for a Hydro Jetting or does it needs a more permanent repair from root damage.
Area drains
It is recommended to perform an annual camera inspection on the area drains. This will avoid clogging issues that often affect property owners during heavy rainfall or after heavy rains. Scheduled sewer camera inspections can also help prevent expensive repair from unknown causes.
Hard blockages
During drain snaking there sometimes comes hard blockages which means a breakage in line, heavy scalp building, roots or other problems with the sewer lines. A sewer camera inspection will detect the exact problems and will allow our experts to make the proper diagnosis and provide the best repairable solutions.
Why Choose EZ
Riverside Camera Plumbing Inspection
and Cleaning Services
Video camera pipe inspection works using a camera snake, which will move through your pipe and transmit images in real -time, through which our experts can get a clear view of the pipeline and locate the obstruction or leakage cause. Here are some benefits for hiring technicians from EZ for sewer camera inspection and repair services in Riverside.
Clogs: To select the best tool to remove the blockage from your sewer lines, we must be able to know its exact location. Some tools are better for clogs which are further down along the drain lines while others are better for blockages closer to the drain openings.
Leakages: Sewer camera inspection will allow our professional plumbers to know the precise location of leakages so we can be able to determine the best method for replacement or repair.
Root intrusions: Tree root or shrub root intrusions are the most common problem with sewer clogs. We can remove the roots with a drain snake or we can use the Hydro Jetting process to remove these tree roots most efficiently.
Offset pipes: This problem is caused when sewer pipes get misaligned because of shifting soil, frozen ground, improper installation or some kinds of soil compacting issue.
EZ's plumbers are licensed, experienced and the best in the field. Connect with our team and get rid of your sewer line issues most effectively. Our services are timely, affordable, fast and secure.