Getting Affordable
Plumbing Service In Fullerton Is Now Easy
EZ Plumbing and Restoration Experts Are Available To Attend Your Service Call Anytime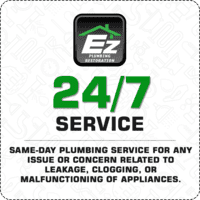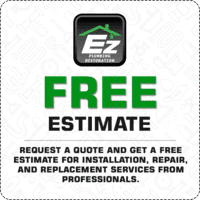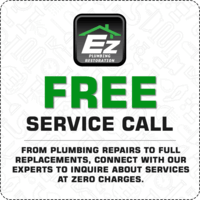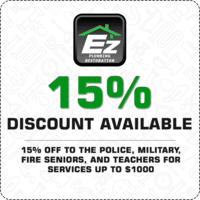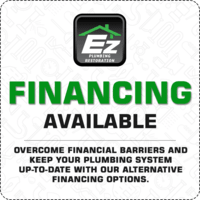 24/7 Emergency Plumbers In Fullerton
Always Ready To Serve With Fully Equipped Plumbing Van
Plumbing emergencies do not happen with announcements. Wasting an entire day with plumbers because of a normal leak is dire for your work life as well. Our plumbing service in Fullerton employs some of the best plumbers in town. Our plumbers are licensed, bonded, and insured, and they provide a guarantee for their work.
Our emergency plumbers in Fullerton cover all the plumbing services that we offer by scheduling appointments instantly on your phone call. No matter whether you are calling after business hours or on public holidays, our plumbing van is always well-equipped to serve you instantly. There are more general and specialized services for which you can count on EZ Plumbing and Restoration. Hence, don't hesitate to call for minor plumbing troubles as they have the potential to create massive damage.
Our Plumbing Services In Fullerton
Is Beyond Your General Plumbing Needs
Installation
EZ Plumbing and Restoration covers all types of installation. From appliances, sinks, faucets, plumbing system, drainage system, leak preventer, pipes to motors, nothing is off-limits. Our exhaustive list of services makes us a one-stop solution center.
Repair
We cover repairs of all kinds. Our repair services include everything from mold & mildew removal, water leak repair, structural repair after water damage, drain repair, HVAC repair, and more. However, we are always available for emergency repair & maintenance services.
Restoration
No need to worry about the tedious restoration process; our experts are only a call away. We offer restoration services for water, flood, fire restoration, smoke, rainwater, and other damages. Moreover, our certified teams cover renovation and retrofitting too.
Why Choose EZ Plumbing Restoration
Benefits Along With Guaranteed Services
Free Estimation & Consultation: Our plumbers in Fullerton, CA, offer the first estimation and consultation free of cost. Paid consultation is usually for big projects where they require our expert knowledge. However, in regular projects, the first estimation and consultation will be free. Also, the estimated price is mostly at par with the final bill as we do not have any hidden charges, and pricing is 100% upfront.
Eco-friendly Products: We have a wide range of eco-friendly plumbing products. These can be purchased directly from us. We are one of the few companies that provide plumbing repair and installation with eco-friendly products in Fullerton.
Guaranteed Services: Our services are insured and guaranteed. We always finish our work in the estimated time even if we have to work 24/7 to get there. This dedication towards the work has ensured 100% customer satisfaction for us so far.
Warrantied Products: The products you buy from us directly will be backed with long-term warranties. We only source our products from certified dealers and suppliers. That is why we have the best quality in the market. In cases of failure, you can avail the warranties very easily. Just walk into our local office or give us a call.