Slab Leak Repair San Clemente
Servicing San Clemente Area for any Plumbing Needs from Many Years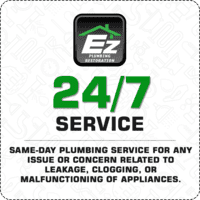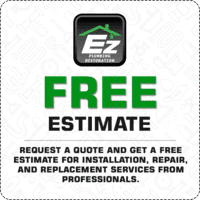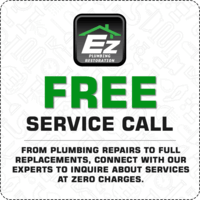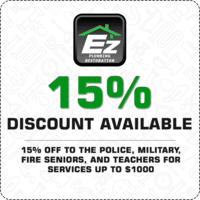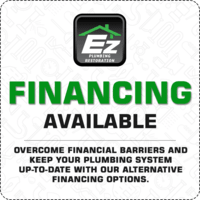 EZ Offers the Best Commercial and Residential
Plumbing Service San Clemente
Get Top-notch and Outstanding Plumbing Solutions from Our Experts
Are you looking for any plumbing technician San Clemente? Do not fret! EZ Plumbing's skilled and experienced plumbers can help. Our wide range of plumbing service San Clemente include sewer repair and relining, drain repair and clean up, garbage disposal installation, bathroom sink, faucet & toilet repair, kitchen sink and faucet installation, among others. We also offer services for water heater installation San Clemente. This includes water heater repair and replacement. We have specialized teams offering restoration services for water damage San Clemente. You need not worry about hidden costs or expenses when you call EZ Plumbing. Our plumbing teams offer a range of affordable solutions and charge very fair rates. We also offer easy payment and financing options.
EZ
Water Damage San Clemente
Experts Provide Top-of-the-line Repair and Restoration Services
EZ
Water Heater San Clemente
Professionals are Licensed and Experienced in All Kinds of
Water Heater Installation and Repair
WATER HEATER INSTALLATION SAN CLEMENTE
Count on us to get guaranteed services for water heater installation San Clemente. Our exceptional water heater repair San Clemente team offer installation, repair and replacement services for all brands of tankless and storage tank-based water heaters.
WATER LEAK DETECTION SAN CLEMENTE
EZ professionals are experts in any kind of commercial or residential slab leak repair San Clemente. Moreover, we offer flawless services for kitchen leak repair, bathroom leak repair, pipe leak repair, basement leak repair, outdoor leak repair, and slab leak repair San Clemente, replacement and detection.
FLOOD DAMAGE RESTORATION SAN CLEMENTE
At EZ, our water damage San Clemente teams comprise professionals certified in damage cleanup, repairs and restoration. We have a water damage San Clemente team on standby 24/7. Our services cover drain and sewer backups, flood water cleanups, sump pumps, leaks, broken pipes, water heater failures, etc.
Courteous Experts
Water Heater Repair San Clemente
Get Professional
Water Heater Installation San Clemente
Your Trustworthy
Water Heater Replacement San Clemente
Tankless Water Heater: If you need to repair an old water heater or want a new water heater installation San Clemente. We can help you! Our expert technicians are proficient in water heater replacement San Clemente. More people are nowadays selecting a tankless water heater over the conventional gas or electric water heater. Our Tankless water heater installation San Clemente provides on-demand hot water whenever required. We have outstanding tools and equipment for tankless water heater repair San Clemente.
Flood Damage Restoration: EZ professionals offer a wide range of services for flood damage restoration San Clemente. We have decades of experience in saving your property from water damage and saving your family from potential health risks. We provide eco-friendly discounts for flood damage restoration San Clemente. We are always ready with our equipped stocked trucks for any emergency flood services San Clemente. Our technicians are experts in mold remediation, content & structure drying, deodorizing, water removal, basement flood cleanups, and water damage San Clemente.
Emergency plumbing: Whenever you face any emergency plumbing issue during the holiday, at night, or weekend, do not panic. Trust our EZ's emergency plumbing service San Clemente. Do not delay! Call us for your emergency plumbing needs.
Frequently Asked Questions
Q. Can water leak through concrete slabs? How?
A. Yes, water leaks through concrete slabs. Water will not soak up like a sponge, but concrete does allow water to seep through when there is enough. Concrete cracks will be the first points of entry for seeping water as it leaks through the slab. Thus, a slab leak occurs and damages your foundation.
Q. How do your plumbers detect slab leaks?
A. Our plumber will watch for the potential signs of the slab leaks.
Carpets are damp or wet for no apparent reason.
You can hear water running beneath your floors, but your faucets and plumbing appliances are closed.
Mold, mildew, or a musty odor.
Some warm spots.
Warped or buckling floorboards
The pressure in your water has dropped.
Water is pooling on your floor, and you have no idea where it is coming from.
If they find any of the above signs, they will use modern leak detectors and equipment to find the root cause of the leak and fix it on the spot.
Q. Where does the water go when I have a slab leak?
A. Depending on the type of slab leak, water can pass through. Normally, if a slab leak occurs, water can go through the concrete foundation. Even when you have a pinhole leak, water can go through the surface, wall, or ceiling. So, eliminate the slab leak issues as early as possible to restrict the damage to property and health. Avail free quote today!
Q. What does a slab leak look like?
A. Most homes in the USA are built on a slab foundation. With time, the plumbing lines beneath the foundation get corroded or cracked. Hence, there is an occurrence of slab leaks. Slab leaks can also occur due to the shift in the foundation of your home shifting. When this happens, then depending on the extent of the leak, you experience water damage to flooring, walls, furniture, appliances, etc. However, if you suspect this, don't look at the clock. Call us for a free slab leak consultation.