Find Professional
Plumber in Torrance, CA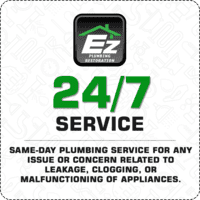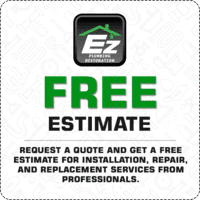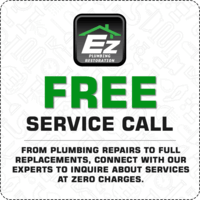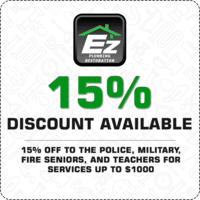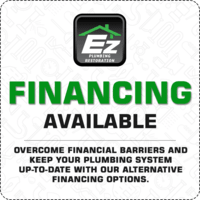 Call Us for Expert Plumbing assistance
Certified Plumber in Torrance
Will Be At Your Doorstep Within An Hour
Our customer response rate is very high. Within an hour of getting an emergency request, you will have an EZ plumber in Torrance at your property. Our plumbers arrive with all the necessary tools and equipment, leaving no scope for wastage of time. EZ plumbers ensure that plumbing jobs are carried out with maximum efficiency while reducing overall service time and interruptions to your routine activities.
All In One Plumbing Service By
24 Hour Emergency Plumber in Torrance, CA
Plumbing Repairs
We have skilled and expert plumbers and contractors for various repairing jobs. Whether it is a water leak or an issue with your water heaters or kitchen appliances connected to plumbing, EZ plumber in Torrance CA will deliver quality repair services. We clean up any mess post a repair job.
Plumbing Installations
Our installation services include water heaters, pipes, kitchen appliances, sinks and faucets, showers, sinks, bathroom splashes, toilet systems, etc. We have certified and licensed plumbers for carrying our all kinds of residential plumbing installations.
Plumbing Replacements
If you are looking to replace any plumbing system or related appliance in your kitchen, bathroom or other areas of your property, get in touch with an EZ Plumber in Torrance. Get certified products backed with warranties.
Give us a call
For better Plumbing and fair prices
Apart from general plumbing services, we offer a range of specialized services such as the following.
Water Damage restoration: We restore all kinds of water damage. Our services include flood damage restoration for residential buildings. Our water damage restoration teams are certified to carry out damage assessment and offer quick solutions such as water extraction, dehumidification, decontamination, sanitization, and content cleanup and restoration.
Repiping and re-routing: Be it the water pipes underneath the slabs or behind your walls, we have got a great team to carry out leak detection, pipe repairs, rerouting and repiping.
Water conservation plumbing system installation: Contact us, if you would like to install low-flow toilets, watersense products, many different pollution controlling products, sustainable water reusable systems, solar powered appliances, etc.
Call us for any kind of plumbing issues or installations! Our customer support team will be delighted to help you. We offer no-obligation, free consultations whenever you need to consult about any plumbing services.
Frequently Asked Questions
Q. Do you charge extra for plumbing emergencies?
A. No, we do not charge any extra fees for plumbing emergencies. We ensure that emergency services are equipped with the necessary tools so that they are as efficient as possible. Also, the overall service time is reduced, and you can overcome troubles without interfering your daily activities.
Q. Can I fix the pipe and faucet leak by myself?
A. Yes, you can fix the leaky faucets with epoxy putty or pipe clamps. But some faucet leaks due to broken pipe. So, you need to call a plumber to repair or replace the broken pipe. However, when there are pinhole leaks or cracks in the pipe, it is best to rely on the professionals. They will find the root cause of the problem and fix it quickly, leaving your house in a pre-damaged stage.
Q. Will you offer a free quote for water damage repair on my property?
A. Yes, we will offer a free quote for water damage repair on your property. You can call us any time to get a free estimate for installation, repair, and replacement. You will hardly find a difference between a free quote and a final bill.
Q. What should I do for a slow drain?
A. You should call a professional to eliminate all clogs leading to slow drains. If you delay, you experience no draining or backflows that alarm costly repair and other hazards. Our team will reach you in no time to offer the right solutions for a slow drain.